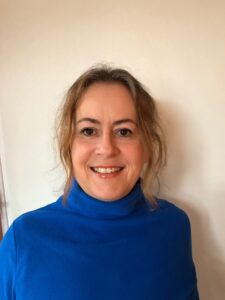 Dusana Dorjee, PhD is a cognitive neuroscientist heading the Well Minds Lab. She received her PhD in Psychology and Cognitive Science (Cognitive Neural Systems Program) from the University of Arizona and holds two master's degrees, one in clinical psychology (Comenius University) and the other in cognitive psychology and cognitive science (University of Arizona). Dusana also studied philosophy of science and philosophy of mind at doctorate level.
Dusana established her lab in 2011 and developed its research program which over the years expanded from neuroscience research on mindfulness towards current broader focus on developmental psychology and neuroscience of well-being in education and developmental contemplative psychology and neuroscience. The lab's current research focus is also more closely connected to the societal challenges we are facing, including the Covid-19 pandemic, climate change, political polarisation, and information technology revolution. Dusana has authored and co-authored over 20 peer-reviewed articles and peer-reviewed book chapters. She received several research grants in support of her research, including a Mind and Life Contemplative Studies Fellowship. Dusana also authored two peer-reviewed monographs - 'Mind, Brain, and the Path to Happiness' (2013) and 'Neuroscience and Psychology of Meditation in Everyday Life' (2017), both published by Routledge. She co-authored (with focus on neuroscience content) a mindfulness and well-being program for 3-11 year old primary school children called The Present. Dusana has been contributing to wellbeing policy initiatives, she was an academic consultant for the Health and Wellbeing Areas of Learning for the new Welsh curriculum and is currently contributing in an advisory role to development of a UNESCO SEL primer for school teachers. Dusana writes a blog titled 'Your Meditative Mind' for Psychology Today. You can find more information on Dusana's latest activities and her blog at http://dusanadorjee.com/.
..........................................................................................
PhD students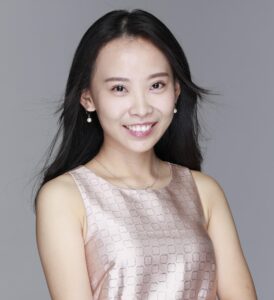 Qi Wang is a PhD researcher in the Psychology in Education Research Centre supervised by Dr. Dusana Dorjee at the University of York. She has backgrounds in both Public Health (MPH) from the Dartmouth College and Accounting & Business Administration (BS. with Magma Cum Laude) from Florida Southern College in the United States. She worked for the Department of Compliance and Audit Services at the Dartmouth Hitchcock Medical Center (DHMC) from 2016-2017 where she gained experience in healthcare and data analysis. She then worked for the Third-Brain Research Institute and the Healthcare and Life Science Lab at Senses Global Labs & Ventures in China for 2 years where she developed an interest in mental health and cognitive function with technology. Qi is also an international standard developer where she gained experience and interest in physiological technology. She serves as the general secretary at the IEEE P2790 Biometric Liveness Detection Working Group, and the first IEEE Standard for Biometric Liveness Detection was published in 2020. Her research focused on psychophysiological measurements of self-regulation/executive function and wellbeing from a public health perspective. She is interested in digital biomarker with non-invasive methods to predict self-regulation and wellbeing. Her PhD project develops the smartphone-based photoplethysmography (e.g. heart-rate variability) derived assessment of self-regulation, wellbeing, and spontaneous thought/mind-wandering in higher education students.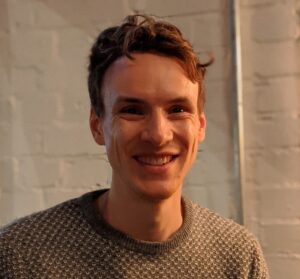 Joshua Stubbs
After working as a mental health nurse on a psychiatric intensive care unit and a child and adolescent mental health ward, Joshua studied for a BA in Education at the University of York (First Class Honours with Distinction) and an Economic and Social Research Council-recognised MSc in Education (Research Design and Methodology) at the University of Oxford (Distinction). He is currently studying for a PhD in Education at the University of York, attempting to generate a better understanding of how best to support the mental health and well-being of students during post-compulsory. Joshua, however, has also conducted environmental, philosophical, sociological and quasi-experimental educational research in collaboration with colleagues at the Universities of Oxford and York.
Twitter: @stubbsejoshua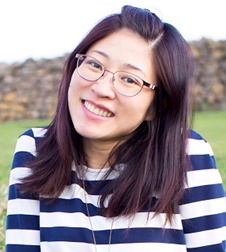 Thy Nguyen has background in Educational Psychology (BSc and MA) from her studies in Vietnam. She then received an MSc in Psychological Research at Bangor University in 2015 which was a firm step in preparation for her PhD studies.
Thy gained teaching experience during her job as a lecturer at Ho Chi Minh City University of Education, Vietnam, where she taught from 2004 until moving to the UK for her master's studies. Besides, being trained in the field of school psychology with National Association of School Psychologists (USA), she practiced counseling skills as a school counselor at the Melbourne Institute of Technology (RMIT) Vietnam and some secondary as well as primary schools in Vietnam.
Based on this work, she developed an interest in emotional health of children and effective strategies to improve children's ability of emotion regulation in different settings. She is currently working on her PhD project in our lab in the School of Psychology at Bangor University supervised by Dr. Dusana Dorjee. The project aims to investigate how mindfulness training affects emotion regulation in Vietnamese children at primary school age and explores cultural values which may mediate this causal link.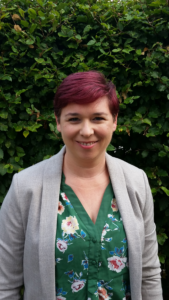 Jessie Shepherd started a PhD in the Education department at the University of York in October 2020. She recently finished a Masters of Social Justice and Education at the University of York. Her research focuses on issues of Social Justice that impact Social Emotional Learning for refugee children. In addition to her PhD, she works as a research assistant in the Health Sciences department.
In 2010, she completed a Masters of Family Therapy at John F. Kennedy University in California. Before moving to York, she worked as a licensed mental health professional in various community mental health settings in the United States as a social worker, therapist, and case manager. For the last three years, she supervised trainee mental health professionals and taught psychology and counselling courses at the undergraduate and graduate level in several California Universities.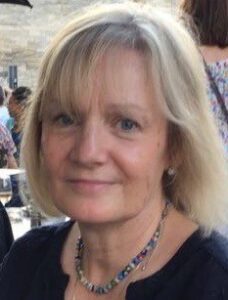 Rosie Lennon is studying at York University for a PhD in Education with a research area focusing on the mental health and well-being of children in schools.  Rosie has been in education since 1994, starting out as a Bursar having been an accountant.  Rosie then trained as a teacher under GTP to eventually become a headteacher. During that time Rosie studied for the National Professional Qualification in Headship (NPQH), Specific Learning Difference (SpLD), Forest School and gained a MSc in Teaching and Learning at Oxford University.
Since retiring as a headteacher, Rosie has continued to provide specialist teaching in schools and counselling for children. Rosie has a passion for all children to achieve their very best and in recent years studied for the Diploma in Humanistic Integrated Counselling and this led to an understanding of how trauma and personal life experiences can have a significant impact on children's learning. At 63 years of age Rosie herself, has a wealth of life experiences, including working with refugees under the SVPRS for five years. All this, she hopes will be useful in her quest to make a difference to children's futures through study, research and publications.
PhD student Alumni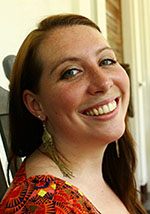 Shelby DeMeulenaere is a PhD student in the Dorjee Lab. Originally from the U.S., Shelby completed her B.A. in Psychology with a Philosophy Minor at Central College in Pella, Iowa. While completing her undergraduate degree, Shelby was afforded the opportunity to study abroad at Bangor University for a semester. In Bangor she recognized the excellent research being conducted by the Bangor Psychology Department and decided to complete her M.Sc in Clinical Psychology at Bangor. During her Masters degree studies, Shelby researched how mindfulness impacts electrophysiological markers of emotion regulation in adults. With an increasing interest in mindfulness research, she recognized the potential for mindfulness as a preventive tool for age-related cognitive decline.
As such, she commenced a PhD, supervised by Dr. Dusana Dorjee, on mindfulness with older adults. Her Ph.D. project examined the effects of Mindfulness-based Stress Reduction (MBSR) on markers of dementia progression in older adults, age 60 and above. Using questionnaires, neuropsychological assessments, and brain measures including ERPs, DTI, voxel-based morphometry and fMRI based default-mode network assessments, this pseudo-randomised longitudinal study investigated changes in self-regulation of stress, cognitive performance, brain function, brain connectivity and brain structure. Shelby has successfully completed her PhD studies in 2019.
..........................................................................................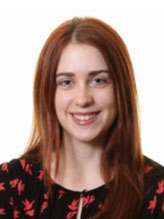 Kevanne Sanger, PhD previously studied for her BSc and MSc at Bangor University, before spending 1.5 years as a Research Assistant with the NHS Mental Health Foundation Trust in Gloucestershire investigating personal recovery in people living with psychosis. Her personal interest in developing the well-being of young people stems from her work with 'young and talented' athletes in karate and fencing, whilst also assisting to teach stress and mood management courses with the Swindon Primary Care Psychology Trust. She believes that prevention is the best form of treatment, and that integrating skills of mental resilience and self-awareness into the school curricula would be advantageous across the board.
Kevanne worked on her Ph.D. project titled "A psychophysiological investigation of mindfulness training in secondary schools: Modifications in emotion regulation and cognitive control in adolescents practicing mindfulness" under the supervision of Dr. Dorjee between 2012 and 2016. After successfully completing her PhD at Bangor University, she successfully completed DClinPsy studies.
..........................................................................................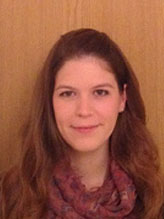 Rebekah Kaunhoven, PhD completed both a B.Sc. in Psychology and an M.Sc. in Foundations of Clinical Neuropsychology at Bangor University. During her Master's studies Rebekah developed a keen interest in the neurocognitive impact of mindfulness on emotion regulation and her Master's research project used electrophysiological methods to investigate the effects of Mindfulness Based Stress Reduction (MBSR) on emotion regulation and rumination in adults.
This research interest has carried forward into a PhD where Rebekah investigated the impact of mindfulness training on emotion regulation in primary school children. Her PhD project was titled "Neurocognitive evaluation of mindfulness training in primary schools". This PhD project aimed to provide an insight into how mindfulness impacts upon attention and emotion regulation processes in children from key stage 2 (7-11 years). This longitudinal non-randomised study involved the implementation of a mindfulness curriculum into four primary schools in North Wales (two training group schools and two control schools).
The curriculum was delivered over twelve weeks by school teachers in their classrooms with support from a mindfulness trainer. Along with self-report measures of attention and emotion regulation, the physiological changes in brain and body arising from mindfulness training were assessed using event-related potentials (ERPs) and a heart-rate variability measure called respiratory sinus arrhythmia. These measures were taken before and after delivery of the curriculum and (except for the ERPs) at three-month follow up. Manuscripts reporting the findings of this project are currently under review. Rebekah successfully completed her PhD studies in August 2017. 
..........................................................................................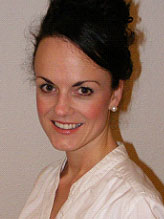 Charlotte Vickery, C.Psychol. completed a three year post graduate Diploma in Mindfulness, following a degree in Psychology. As part of her working towards a Doctorate in Clinical Psychology (DClin) at Bangor University her research thesis project was supervised by Dr. Dorjee. The research investigated the effects of mindfulness training on emotional well-being of primary aged children. This was a very new and exciting area of research, and she felt privileged to be working with local schools, communities and her colleagues in this area.
Charlotte has taught a number of mindfulness courses to the general public and within the NHS, including Mindfulness Based Stress Reduction (MBSR) and Mindfulness Based Cognitive Therapy (MBCT). She has a personal practice of mindfulness extending 8 years, and as a qualified Yoga teacher, she has also taught mindful yoga for 10 years. Her professional interests in Psychology include mindfulness and wellbeing, and self-compassion and mental health. Charlotte successfully completed her research project and her DClin studies in 2015. 
..........................................................................................
Alumni Research Staff

Laura Perry studied for her undergraduate and postgraduate degrees in Psychology at Bangor University whilst working as a support worker for children with autism and adolescents in care. She became interested in mindfulness in her first year of undergraduate study, and went on to undertake research into its dissemination, and complete the 8 week course in mindfulness based approaches. Laura supported several research projects on neuroscience of mindfulness in schools in the Contemplative Neuroscience Lab over two years of working as a research project support officer with  us.
Laura is interested in the wider applications of mindfulness, in the context of its possible general health benefits. She is currently continuing her studies at the doctoral level, she is completing a doctorate in clinical psychology. 
..........................................................................................
Alumni Lab Visitors
Professor Xianhua Liu, Hengyang Normal University, China
Dr. Rastislav Sumec, Department of Neurology, St. Anne's University Hospital, Brno, Czech Republic
Dr. Lena Wimmer, University of Duisburg-Essen, Germany
Desiree Sartori, University of Padua, Italy
Marco Cappi, University of Padua, Italy
Dr. Marcio Sussumu-Hirayama, University of Campinas, Brazil
..........................................................................................